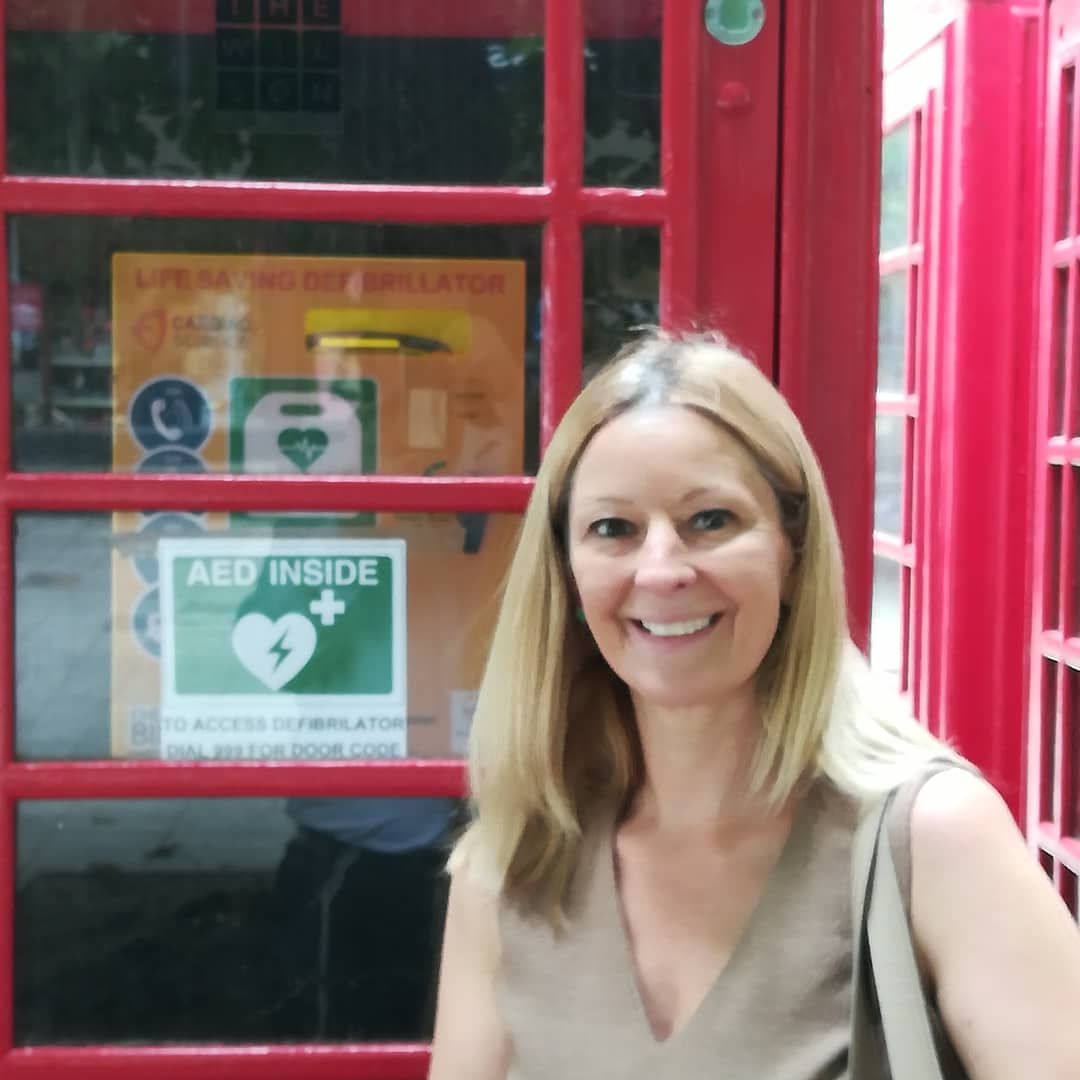 Winning Hearts with Public Hearts Cheltenham Defibrillator Campaign
Raising awareness, skills and confidence about defibrillators isn't just part of the first aid training course content we teach in Cheltenham, it's at the heart of everything we do.
Clare, our founder director is co-founder of Public Hearts Cheltenham and is committed to raising awareness and numbers of public access defibrillators to help someone in the event of a cardiac arrest.
And we're delighted with the support and interest that the campaign is receiving! Here we share some recent success stories and thank supporters.
Nicole Archer is very active with her local primary school, Holy Trinity Church of England School in Cheltenham. Further to numerous conversations together, we decided that it would be beneficial to part fund a defibrillator to benefit that area of the community and of course the school which isn't just busy during term and daytime, but also supports a number of out-of-hours clubs. Paul Bence of George Bence & Sons Ltd are also contributing as are the Department for Education which will bring another defibrillator to Cheltenham.
A big thank you to Andrew Laskey of Laskeys Curtains & Blinds who decided to purchase a defibrillator so he could have access to one in case of need. We're proud to support local businesses with workplace first aid training which in turn raises awareness about the importance of defibrillators. Great job, Andrew!
To support local community engagement, we facilitate updates and news through our social media channels and one of these attracted the attention of Bob Holt OBE. Bob generously offered his support and donated a defibrillator to the campaign having seen one of our Twitter posts and introduced Clare to Mike Turl of Hardyman Group who also donated a defibrillator.
This wonderful generosity is most appreciated and it's two big thank you's to Bob, who is well known for his philanthropy and Mike Turl who have donatted two lifesaving defibrillators which will be placed in the community to benefit as many people as possible.
We're very proud that Cheltenham Connect have nominated our director Clare as their July Local Community Champion. Cheltenham Connect is an initiative run by local volunteers which aims to create a stronger community, a more resilient local economy and a better local environment in South Cheltenham. Our work with Public Hearts is a key part of this to ensure that that are sufficient public access defibrillators in optimal locations and that this continues moving forwards.
And to add the icing on the cake, SoGlos have nominated Clare for their August #GlosHeroes award, a complete surprise and very exciting! So Glos has teamed up with St James's Place Wealth Management and Gloucestershire County Council to celebrate the people in Gloucestershire have gone above and beyond for their community. SoGlos co-founder, James Fyrne, said: 'Our mission at SoGlos has always been to fly the flag for Gloucestershire, showcasing and celebrating the county – and this includes the wonderful people who live and work here too. We're launching the #GlosHeroes campaign to do just that.'
Clare is also looking forward to getting out and about with key partner Gloucestershire Police Cheltenham Licensing Officer PC Jeremy to collect donations tins placed in pubs and establishments and keep the funds coming in for this vital campaign.
To find out more, call us on 01242 371 999 or visit https://www.tidaltrainingdirect.co.uk/public-hearts/