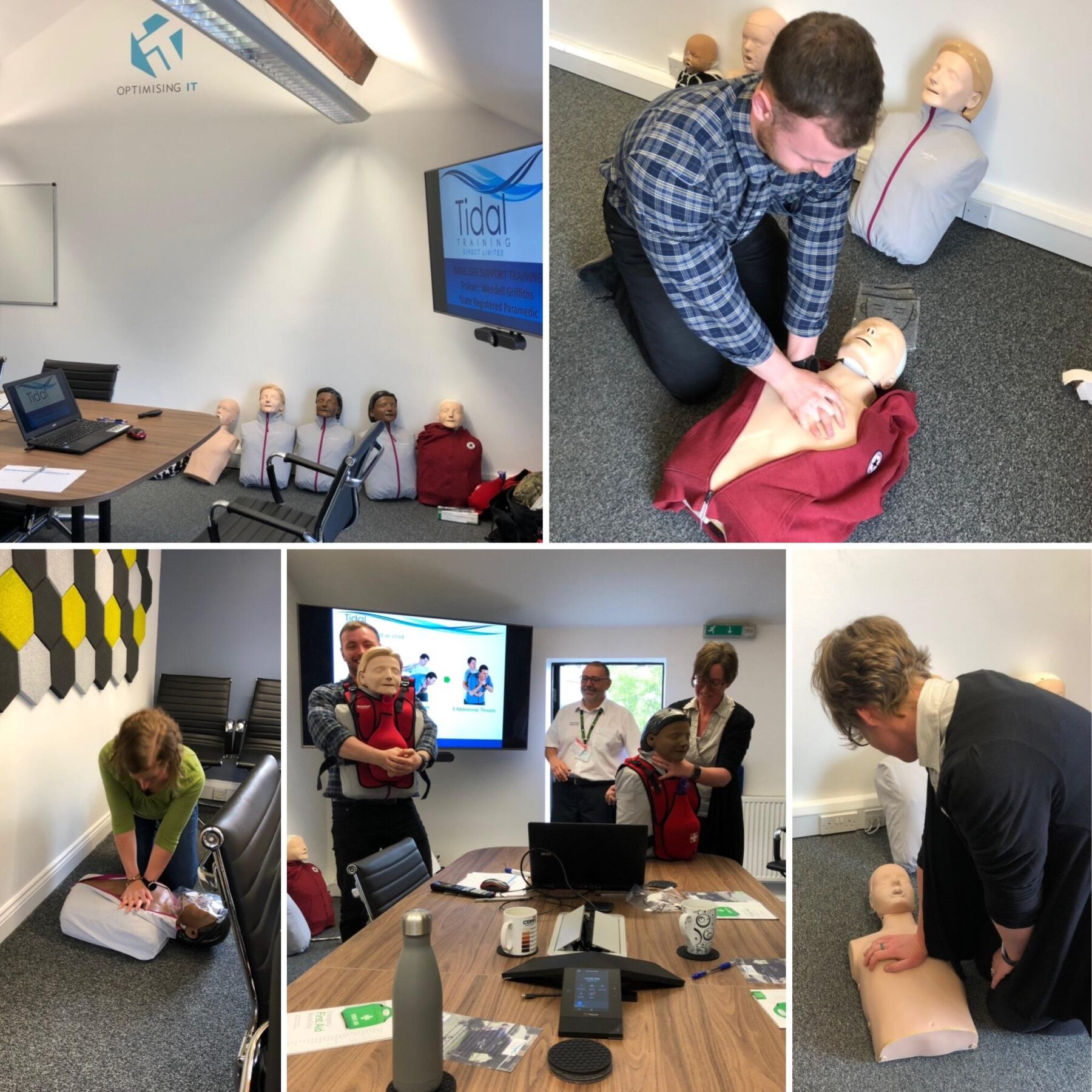 A super day of CPR & defibrillator Training @ Optimising IT
When Optimising IT approached us to train their staff in some essential lifesaving skills as part of a team building day, we were delighted to help. The forward thinking management team wished to invest in their team and asked us to "add some value" Our Paramedic delivered a number of sessions focussing on the hands on practical skills to give individuals the confidence to act in the event of a cardiac arrest, choking, unconscious casualty and other common First Aid situations. And the feedback is super with Asia Aldridge reflecting the following.
"We would 100% recommend Tidal Training Direct Ltd. for their First Aid training day. The whole team at Optimising IT found the training very engaging and informative. It's great knowing that the whole team have learned valuable lifesaving skills and now have the confidence to apply their CPR and first aid knowledge. The training was flexible to meet our business needs which meant we could run three team sessions across the day. Thank you to everyone at Tidal Training Direct for such an enjoyable and informative day."
If you would like us to deliver a team building session to your team please get in touch – it's highly recommended and a super way to invest in your team.