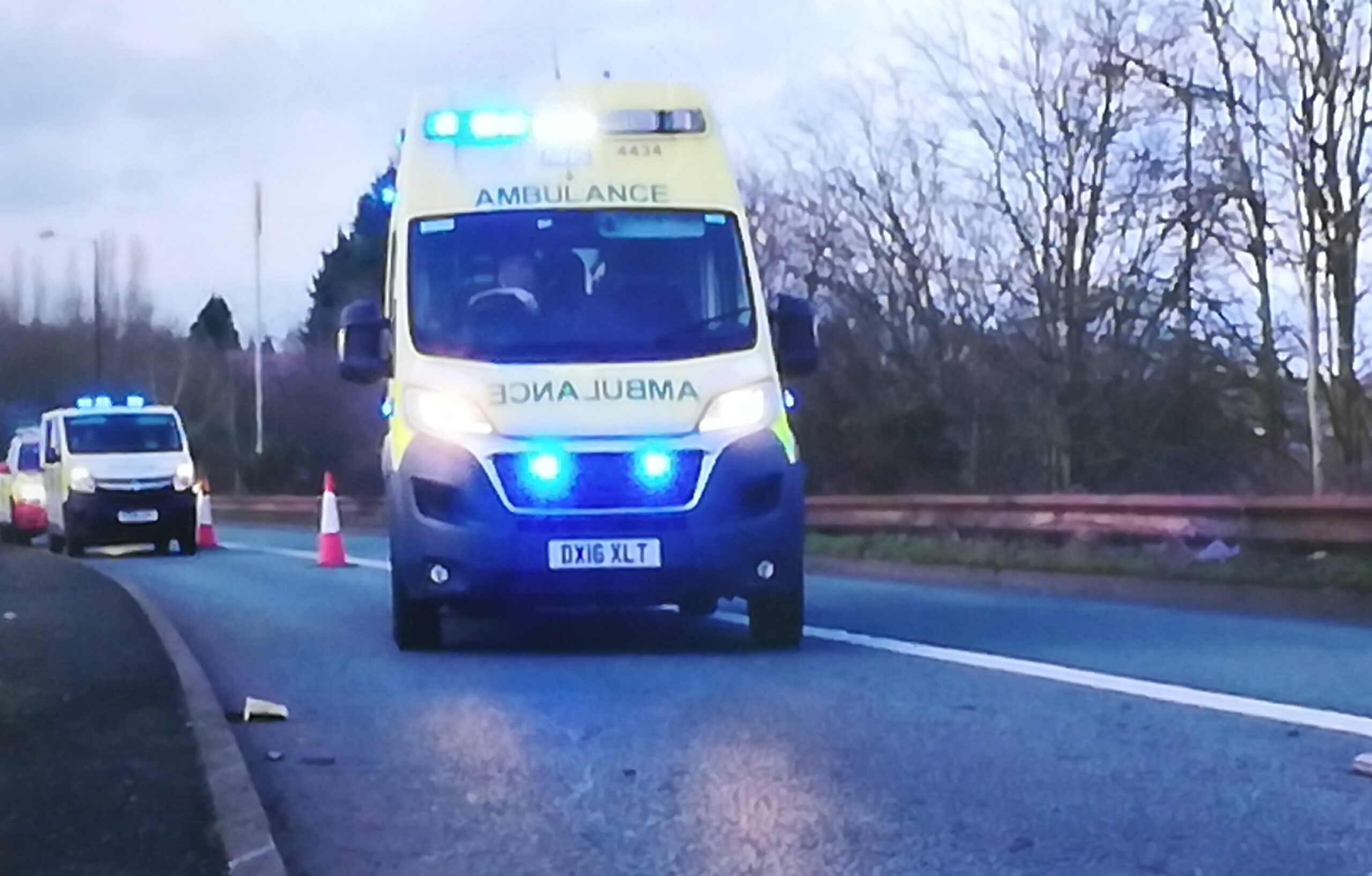 Saving lives: highlighting the importance of first aid training and procedures
With the recent news of Christian Eriksen's cardiac arrest during Euro 2021, and Sebastian Eubank's sudden death as a result of a "massive heart attack" that was linked to a pre-existing heart condition, now seems an appropriate time to reflect on the importance of current and precise high quality first aid and CPR training. Unlike other workplace or personal training, CPR and first aid training can be lifesaving and lifechanging in a number of circumstances, potentially even your own.
In Spring this year, we learnt that a friend and client of Tidal's used their training to save their own life. Whilst we'd rather our delegates never have to use what they learn on our training courses, but should the need arise, it's definitely better to be prepared with the necessary skills and confidence.
Dordie Ketley runs a collection of Newent-based businesses, including Middletown Farm & Cottages. She originally trained with Tidal Training Direct Ltd to gain her Level 3 Award in Emergency First Aid at Work qualification three years ago, before returning in March 2021 for a refresher. Our refresher course, delivered by our lead paramedic, includes CPR and updated COVID-19 best practice as outlined by Resuscitation Council 2021. It was this refresher which went on to help Dordie save her own life in April 2021.
Three weeks after taking the refresher, Dordie began to feel unwell and recognised the symptoms and signs of a heart attack. She was able to advise her husband, contact the emergency services before going into cardiac arrest in the ambulance. She was ultimately fitted with a pacemaker, but credits the knowledge she learned on the Tidal Training Direct Ltd course with saving her life.
We can never prevent the unexpected, but we can take steps to mitigate the risk, and also to manage it appropriately should a situation arise. To help with your planning, we've created an overview of the essentials that you can put into place quickly and simply:
Proper planning
As with any workplace or home risk, proper planning can make all the difference. That's why we recommend carrying out a workplace assessment, and also ensuring that you have an appropriate first aid kit for your size, scale and type of business, as well as comprehensive procedures and protocols.
When it comes to safety in the workplace, businesses in the UK are guided by the HSE (Health & Safety Executive) Regulation which states that employers must provide information about first-aid arrangements to their employees. "First aid provision must be 'adequate and appropriate in the circumstances'. This means that you must provide sufficient first aid equipment (first aid kit), facilities and personnel at all times. In order to decide what provision, you need to make you should undertake a first-aid needs assessment. This assessment should consider the circumstances of your workplace, workforce and the hazards and risks that may be present. The findings will help you decide what first-aid arrangements you need to put in place." Carrying out a first aid risk assessment should include consideration of the type of workplace and its hazards, the size and scale of the business, work patterns and distribution and first-aid provision. For many businesses, the resulting assessment will highlight the need for one or more first aid trained personnel, ensuring first aid trained individuals onsite during all working hours.
Next you will also need to think about equipment and facilities to maximise the effectiveness of any first aid procedures, including a first aid kit for example, and potentially also a defibrillator. Any item in your first aid kit must conform with current British Standard BS 8599-1, and should include all the appropriate items identified during your workplace risk assessment. It should not include any medications or tablets as these require appropriate administration. . Depending on the type and scale of business that you operate, and the severity of the risks that your workforce face, it may also be necessary or appropriate to consult with a medical professional to identify specific additions.
Finally, you should plan and publish any necessary procedures and protocols for first aid within the workplace. Every member of your team should understand where and how support can be accessed, who is the nominated first aider, where any equipment is located, and if necessary who is required to operate it, and if appropriate, details of higher risk individuals who may have personal health needs that could cause an incident such as severe allergies.
Prepared Personnel
One of the biggest lifesavers in any situation is confidence. Does the person responding in the situation have confidence that they understand the situation, have the skills and knowledge to enage, and can administer the necessary support during the emergency? A large part of that confidence will come from training. For Dordie, she was herself the designated first aider, so when she needed help, she was able to recognise and advise others how best to support her. Any member of your team can be trained in , defibrillator training, and first aid, providing relevant training for all manner of accidents, injuries and emergencies.
Giving your staff confidence to act with accidents, minor or major injuries, and health-related emergencies can be lifesaving, not to mention a legal obligation. Our first aid training raises awareness and understanding of anaphylaxis, asthma, epilepsy, stroke and seizures for example. Having a nominated First Aider in the workplace is an HSE requirement and helps reduce your workplace risk, demonstrating your responsibility and compliance as an employer.
A bit about heart attack and cardiac arrest
Before we go, in light of recent news, it is worth us exploring heart attacks and cardiac arrest and the difference between them.
In the event of a heart attack, the heart stops pumping blood around the body. This could be a blocked artery or clot for example, in which the heart is prevented from carrying out its normal function. Symptoms include chest pain, shortness of breath, dizziness and sweating, and it is essential that you dial 999 as a heart attack is a medical emergency.
During cardiac arrest the electrical rhythm of the heart is interrupted – arrhythmia. Symptoms include a sudden collapse, being unconscious or unresponsive, and they either won't be breathing or won't be breathing normally, for example making gasping noises (agonal gasps). It is essential that you dial 999 as a cardiac arrest is a medical emergency.
In either event, CPR (cardiopulmonary resuscitation) can support the continued flow of oxygenated blood around the body, travelling to vital organs including the brain. This helps to minimise long-term damage, and gives ambulances as much time as possible to arrive and resuscitate. In the event of a cardiac arrest, it will also be appropriate to use an automated external defibrillator (AED) to shock the heart back into its regular rhythm.  Public access defibrillators are usually located in accessible places, and relay real time step by step instructions (as do 999 call handlers) for their use, including whether to deliver a shock to restart the heart or not. Using a defibrillator in the first 2 minutes of a cardiac arrest can increase the chances of survival by up to 80%. As with any skill, it is easy when you know how to do it.
Whilst it is beneficial to know where your nearest defibrillator is, it is vital that 999 services are called immediately to ensure that the defibrillator you are directed to is serviced and operational. We're proud to be a Cofounder of for raising awareness and numbers of lifesaving defibrillators in Cheltenham. We also work with Gloucestershire Police Licensing Division, South Western Ambulance Service, Cheltenham BID and cardiac arrest survivor Chris Hickey as well as The Rotary and their Restarting Hearts Appeal – which has placed over 50 defibrillators in to Gloucestershire communities. We're delighted with the generosity of Bob Holt OBE and Hardyman Group, both of whom have donated a defibrillator to Public Hearts. We're working with our friends and neighbours Evans Jones to plan strategic locations for them in Cheltenham town centre.