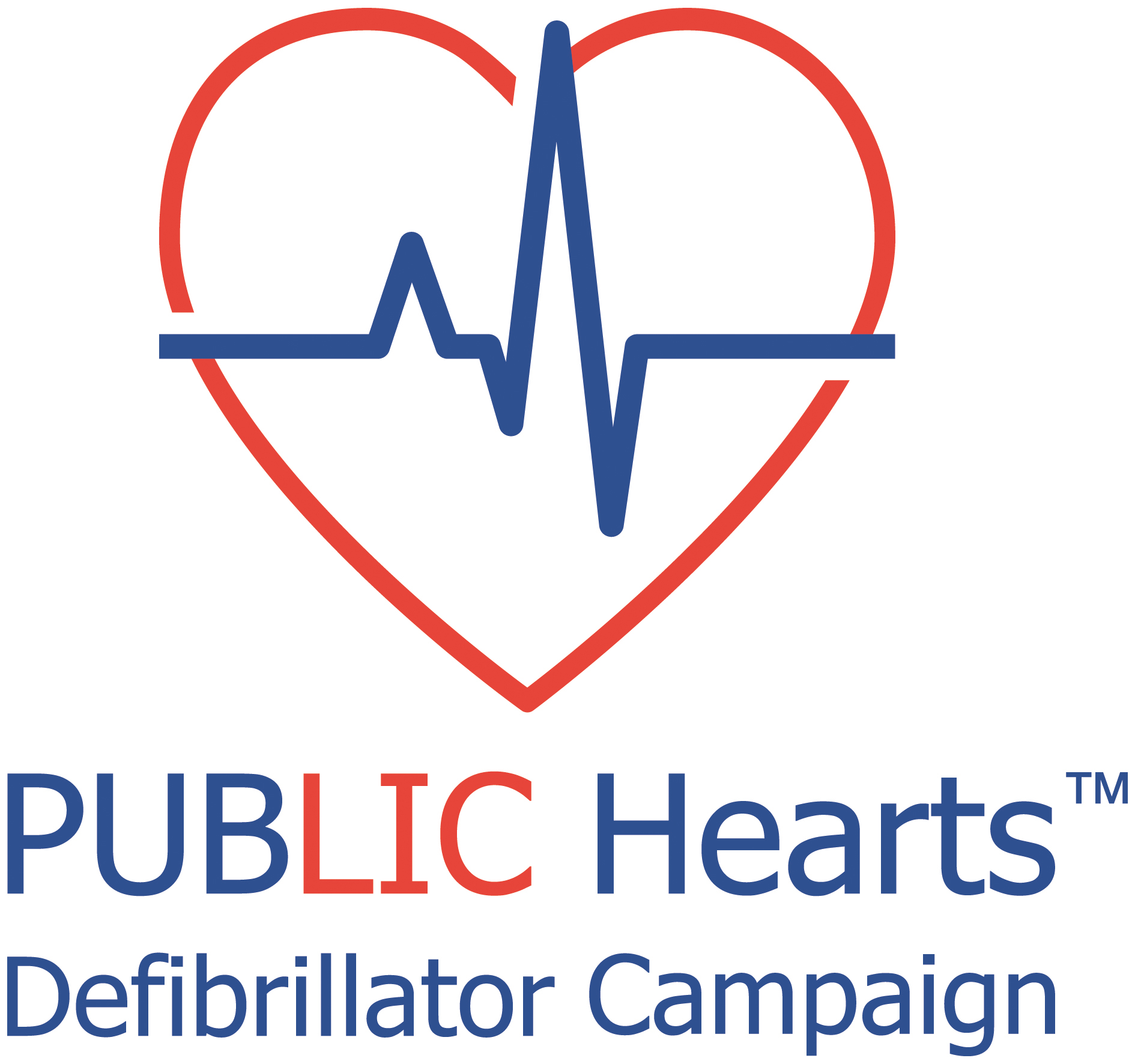 Public Hearts partners with Cheltenham Borough Council to support Cheltenham Borough Homes and Ubico
Two more brand new, publicly accessible defibrillator units have been installed at Cheltenham Borough Homes' Swindon Road office and at Hesters Way Community Resource Centre.
This life-saving equipment is registered and directly linked to all 14 UK NHS ambulance services, so that when moments matter, anyone can access it and potentially save a life.
The donated defibs, cabinets, parts and community collaboration are all part of  Cheltenham's very own double award winning and not for profit campaign,
Public Hearts, co-founded by Clare Seed, founder director of national training providers, Tidal Training Direct Ltd, who specialise in all matters first aid related.
Public Hearts is committed to raising the numbers of public access defibrillators in and around Cheltenham. Precise mapping and sharing this information through
The Circuit enables 999 call centres to direct callers to the nearest operational defib in the event of a medical emergency/ a cardiac arrest.
Over the last four years, the campaign has grown from strength to strength, thanks to the support and collaboration from founding partners Cheltenham BID, the backing of the business and wider community, Cheltenham Borough Homes and Cheltenham Borough Council. So far, Public Hearts has facilitated 43 defibs in Cheltenham and Gloucester, covering high traffic and populated locations.
Councillor, Victoria Atherstone, cabinet member for housing said: ''Clare is incredibly passionate and it's thanks to her, and the support of local businesses, charities and organisations, that awareness continues to grow, as does the installation of vital life-saving equipment. Ambulance services direct members of the public to defibrillators in emergency situations, when they're on the official 'Circuit', which means they're also 24/7 accessible. This is why it's so important these two new units are on external outside walls not inside. We hope the defibs never have to be used, but they are there in the event of an emergency.''
Steve Slater, chief executive of Cheltenham Borough Homes added: ''It's hugely reassuring to know that these units have been installed on to some of the buildings we use.  Should the worst happen, our staff and the local community can all access equipment that could save a life.''
Clare Seed, co-founder of Public Hearts said: ''Public Hearts Defibrillator Campaign is proud to partner with Cheltenham Borough Homes and Cheltenham Borough Council. Thanks to the collaboration of our key partners, Public Hearts is Cheltenham's founding and only not-for-profit community defibrillator campaign. We are in a unique position to donate lifesaving equipment to the community, supporting prompt access in the event of a cardiac arrest. With 43 defibs installed already and plenty more in the pipeline, we are going from strength to strength.''
The Public Hearts Defib Hub contains key information including links to The Circuit to register a defib and DefibFinder and a map of the 10 nearest registered defibs anywhere in the UK for information purposes in non-emergency situations. 
If residents are concerned that they can't see a public access defib in their area, they can visit the dedicated Public Hearts defib hub or contact 01242 371 999.