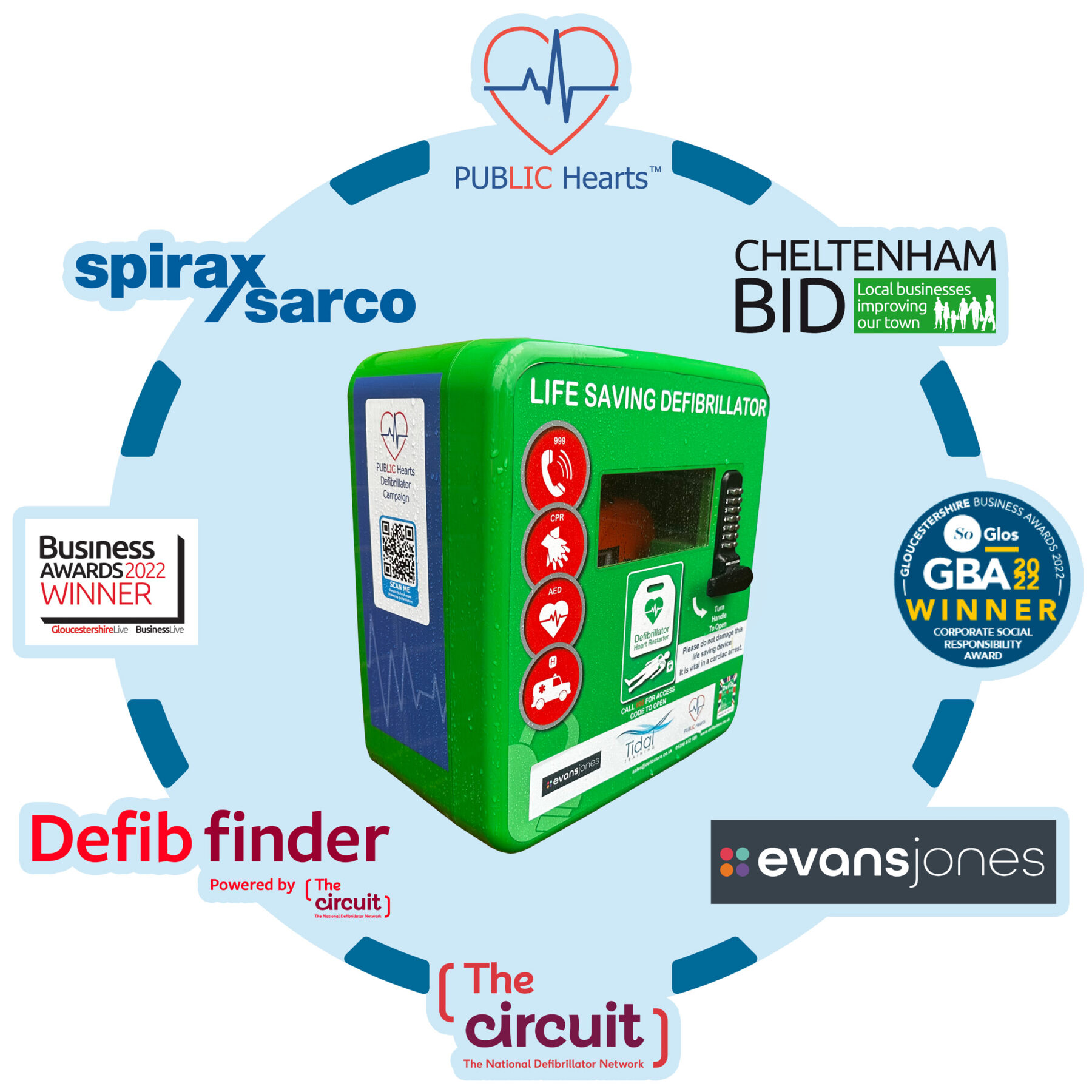 Public Hearts Defibrillator Campaign is delighted to share it has been successful in an award of £9,000 to fund more defibrillators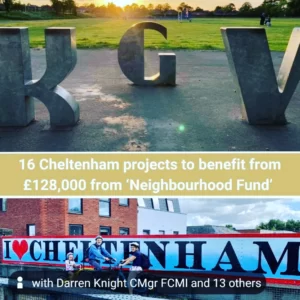 16 Cheltenham projects will benefit from £128,000 Community Infrastructure Levy Neighbourhood Fund through Cheltenham Borough Council.
Public Hearts Defibrillator Campaign applied for £9,000 funding specifically to support defibrillator coverage in non-parished wards.
Having already facilitated 4 public access defibrillators for Cheltenham Borough Homes through the provision of Spirax Sarco donated cabinets to facilitate their existing internally held units,
Public Hearts looks forward to continuing and expanding its support to ensure that as many as possible in our communities have access to these life changing and life-saving pieces of equipment.
Our work to support YMCA can also continue, with the supply of additional equipment in addition to the two defibs and cabinets already donated.
With 30,000 out of hospital cardiac arrests each year, including at least 12 young (that is, aged 35 and under) sudden cardiac deaths every week in the UK, public access defibs are vital – everywhere and for everyone.
As Public Hearts nears the installation of its 60th defibrillator, this is most welcome news and will bring the running total closer to 70.
More news will follow confirming forthcoming defibrillator installation dates and all the news through our usual media channels.
To find out more: