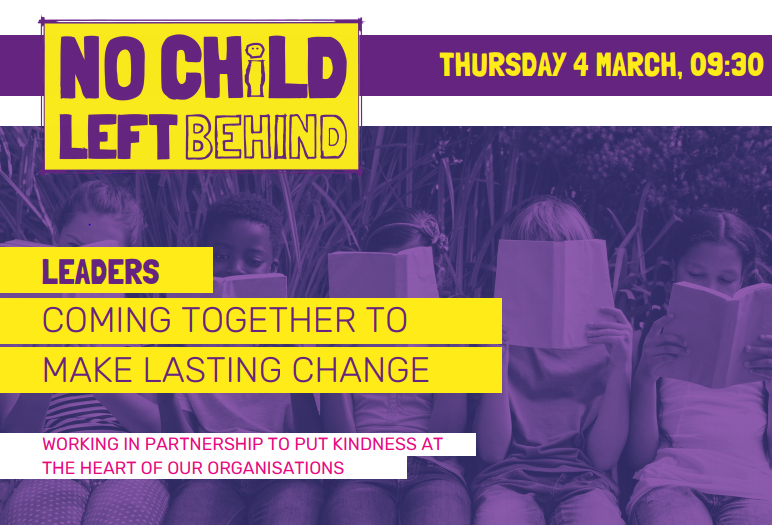 No Child Left Behind's First Leadership Summit 04 March 2021
We were delighted to be asked by Cheltenham Borough Council and No Child Left Behind to host one of their breakout sessions for their first Leadership Summit showing success through kindness.
Leaders from over 35 organisations gathered online to explore how we can make organisations more compassionate, and strengths based and also to discuss how we can work better together in the long-term to support local children and young people.
Tidal hosted a session exploring Equality, Diversity and Inclusion to break down barriers. This Leadership Summit gives local organisations the opportunity to open up conversations and explore how we can work together to support No Child Left Behind.
Read Cheltenham Borough Council's article here