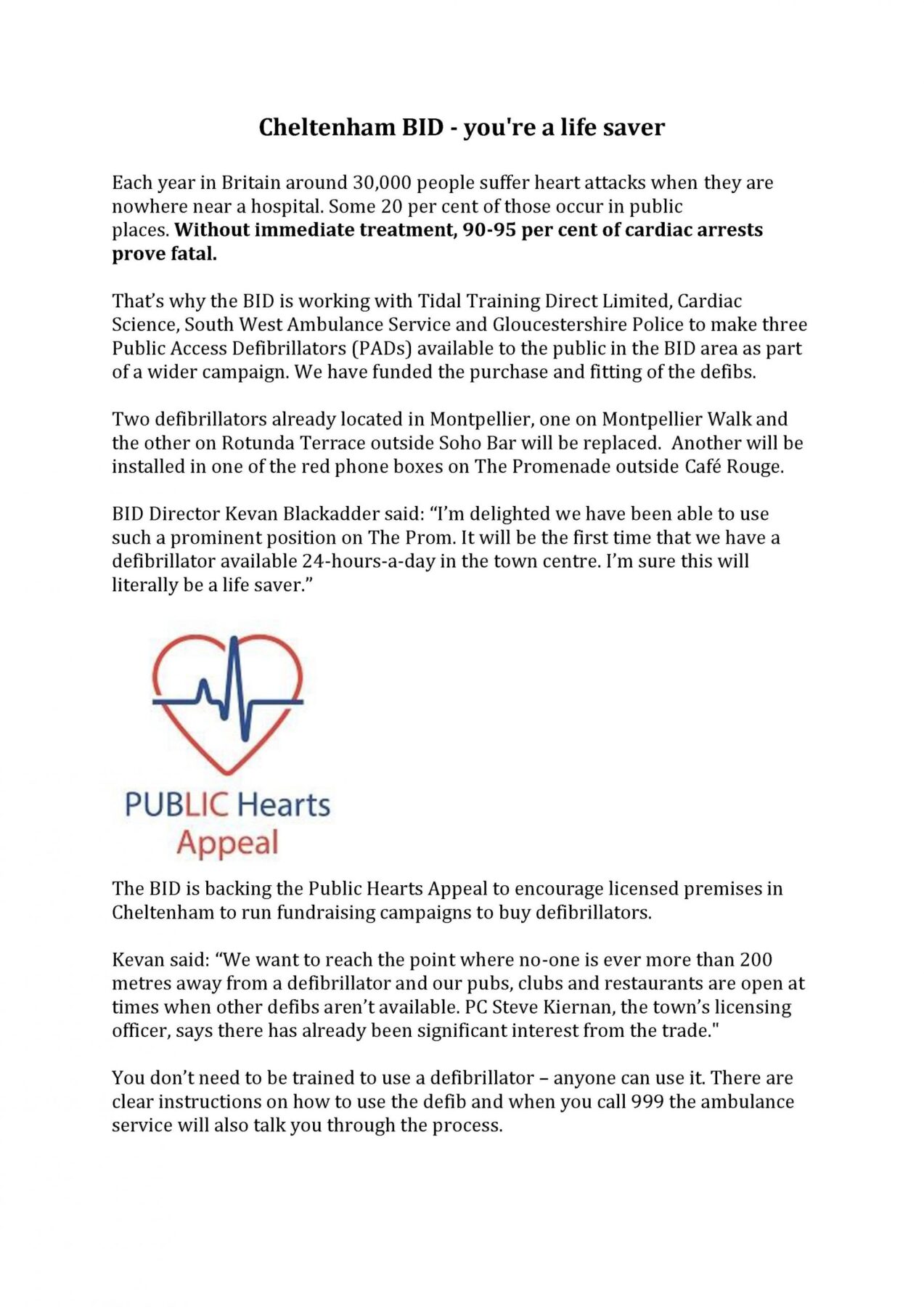 Cheltenham BID | You're a lifesaver
According to The British Heart Foundation there are circa 30,000 out of hospital cardiac arrests every year in the UK, with a less than 10% survival rate. Many of these happen in public areas and that's why we are working with Cheltenham BID Cardiac Science   South West Ambulance Service cardiac arrest survivor Chris Hickey  and  Gloucestershire Police to make 3 Public Access Defibrillators in the BID area as part of the Cheltenham Defibrillator Campaign. Soon to be installed is a unit on The Promenade in one of the phone boxes outside Cafe Rouge – watch this space for more news.
We're also delighted to partner with the lovely Helen Howe owner of Lumiere Cheltenham and a Cheltenham BID Broad Member, who since attending our Emergency First Aid at Work open course at The Isbourne in Cheltenham has purchased a defibrillator for her restaurant, which runs with husband Jonathan. Lumiere by name, and an enlightening way forward ~ thank you Helen!