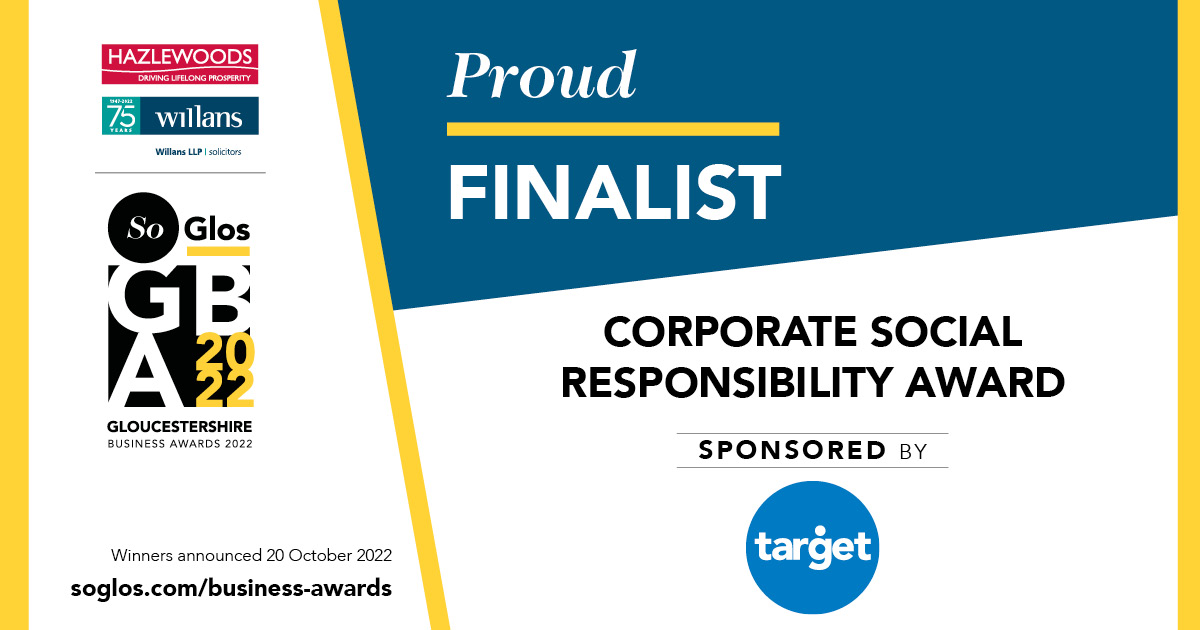 Blog – SoGlos Gloucestershire Business Awards 2022 -We are finalists!
We are completely delighted to receive an email from the lovely team at SoGlos on 6 July 2022, sharing that Tidal Training Direct and Public Hearts Cheltenham Defibrillator Campaign are a finalist in SoGlos Gloucestershire Business Awards 2022.
This nomination for Public Hearts Cheltenham Defibrillator Campaign comes under the category of Corporate Social Responsibility.
It is open to businesses proactively supporting the community through projects or events with not-for-profit objectives, including those relating to the arts, environment, education and specifically charities.   This impactful category is sponsored by Target PR and we're proud to share this space with finalists Charles Russell Speechlys LLP, Hooray, Procook, Saviant and Cotswold Cup CIC. The co-headline sponsors are fellow Gloucestershire based businesses  Willans LLP and Hazlewoods.
Public Hearts Cheltenham Defibrillator Campaign raises awareness and numbers of life-saving defibrillators in Cheltenham to give someone the best chance on their worst day. It is a collaboration of like-minded businesses and organisations to improve out-of-hospital cardiac arrest survival rates – currently between 3 and 7%. Placing a defibrillator on someone in the first 2 minutes can increase the chances of survival by 80% and with defibs costing relatively little versus the value of life, it's an absolute must to do whatever we can to save someone when they need it most. Four years ago, there were no public access defibs in Cheltenham town centre. We have facilitated 20, with 3 more scheduled. Plenty exciting news, developments, and successes to share as we head towards the announcements in October later this year!<
Thank you to everyone supporting Public Hearts, including our partnerships with Cheltenham BID (a founding partner), Evans Jones, MJF Electrical and all our defib locations.  Continued thank you's to the incredible generosity of Bob Holt OBE and Spirax Sarco, as well as Chun Kong at The Mayflower and our sister company Tidal Training Ltd for donating defibrillators and external cabinets.