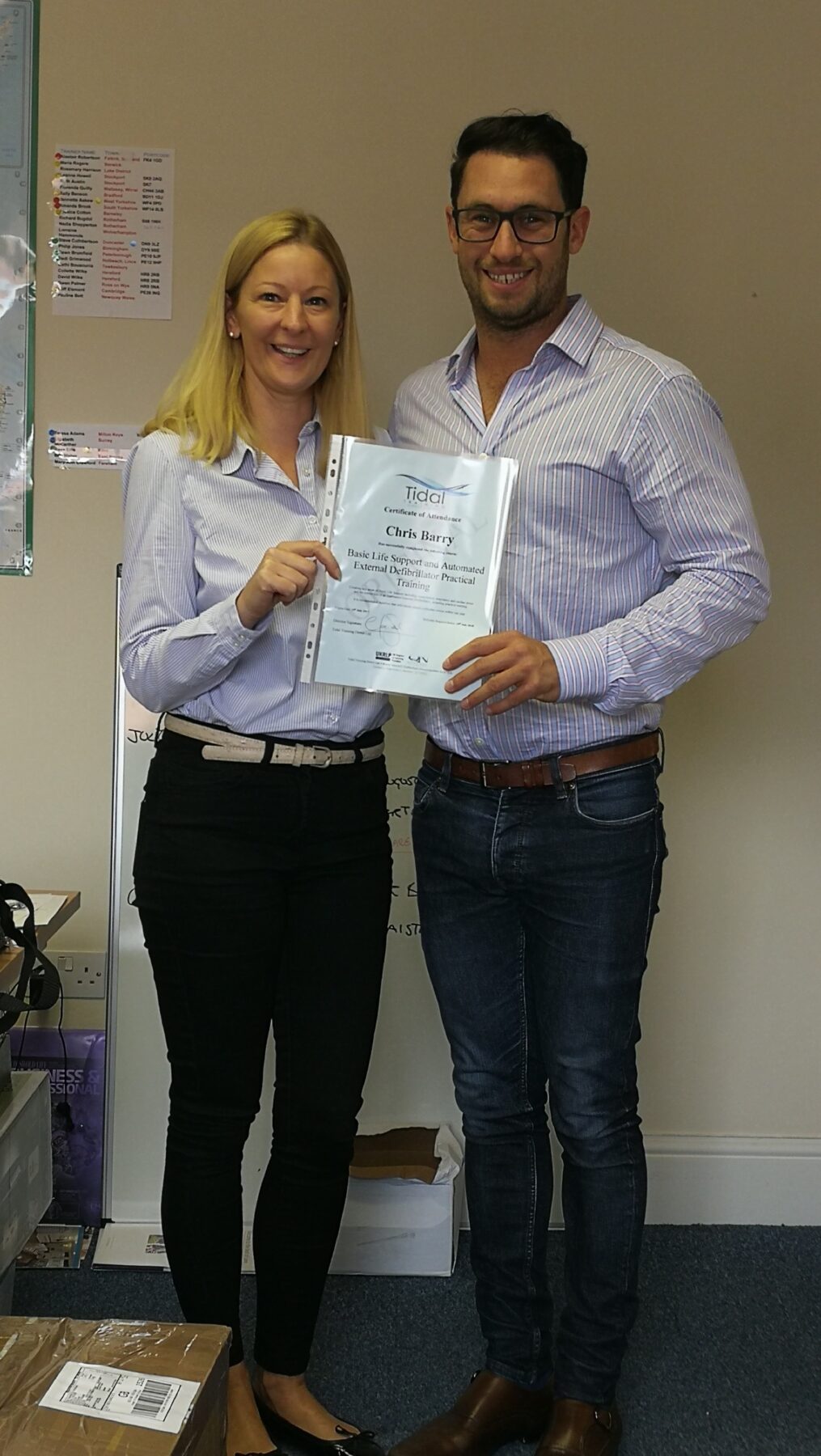 "Clare and the team at Tidal Training Direct Ltd are absolutely superb!!
Chris Barry
Land Acquisition Director
8 August 2017
We're featuring Chris' LinkedIn Recommendation of our July open course as we're so proud of what he had to say:
"Clare and the team at Tidal Training Direct Ltd. are absolutely superb!!
General First Aid is so important in the work place and basic, but essential, life saving skills is so important in day to day life with everything that is going on around us.
Clare proactively approached me in her usual enthusiastic and professional manner. I was typically busy but Clare accommodated this by placing me on a one day course at a location and date convenient for me.
The course itself was extremely informative, very engaging and gave me a real confidence that I am now able to potentially save someone's life if I was ever placed in such an unfortunate position.
In addition to the obvious benefits, the course also allowed me to build relationships with other local professionals which is naturally great for business.
I would highly recommend Clare, and her team at Tidal Training, for all your essential First Aid and life saving compliance needs in the work place. I would also encourage anyone to engage in additional training as it is a small investment of time and money compared with the valuable skills you learn for life."